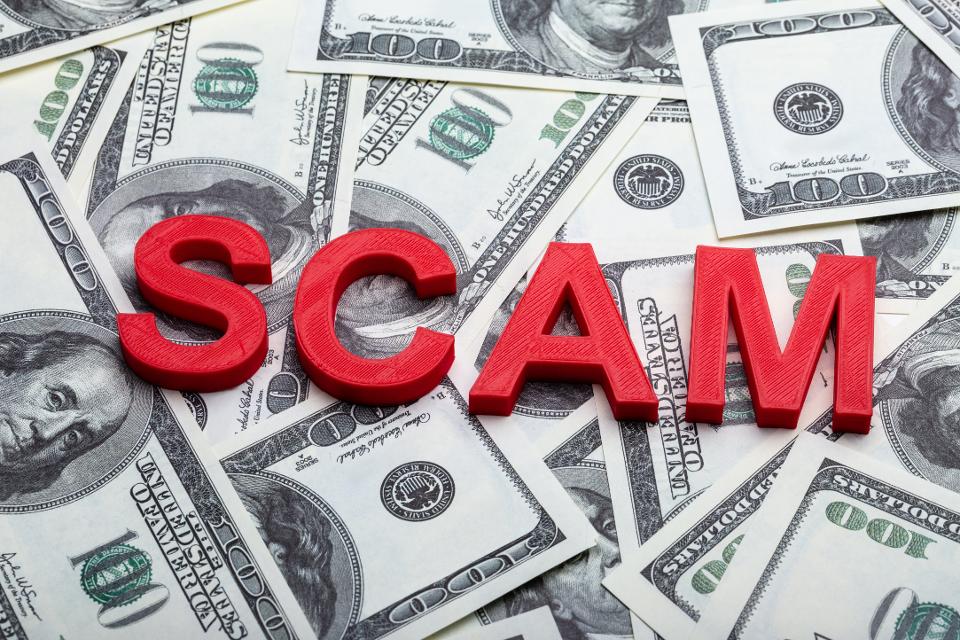 What are the cleverest scams you have come across?
Scams have been a part of the human experience from the very beginning. Some have even been mentioned in the Bible. It comes with little surprise, then, that as much of our daily activities have moved online, the Internet has become filled with a variety of scams and scammers, similar to our offline world. The growing popularity of online scams can be attributed to the fact that the internet offers a high degree of anonymity, and because of this, many scammers face little to no consequences.  This article will look at the most popular online scams that are too good to be true, the many forms that they come in and how you, the consumer, can prevent your hard-earned money from being stolen.
For efficient cash management, it's crucial to examine the latest bill counting machine offerings available in the market. These machines can help your staff save precious time and reduce the chances of errors in your financial transactions.
How to recognize scams
Scammers keep in mind the following to be as convincing as possible:
Securing trust - through pretending to be from a reputable company or a contact that you know and trust.
Creating fake platforms and contact details - scammers favor redirecting you to a fake website that they have created or contacting a phone number that they have given you.
Using emotive language - to secure a consumer's private information by using language that will intrigue, excite, and persuade you to part with your money.
Manufacturing a sense of urgency - to ensure that the consumer will make a decision without weighing the pros and cons.
Common scams to be avoided
Romantic scams
Online dating has fallen prey to internet scammers. This money scam is targeted at those who are looking for love online and are particularly vulnerable because of this. The scammer will begin a conversation under the pretense that they are also looking for love. As the victim warms up to the scammer, he or she will eventually be probed for details around their finances. To avoid falling victim to this scam, it is best to take things slow and not give money to someone you have never met and do not know very well. In 2019 alone, the Federal Trade Commission (FTC) reported over 25 000 reports concerning romance scams. It was also noted that older victims gave more money than their younger counterparts. The median amount for people over 70 stands at $10,000.
Phishing email scams
These scams take place over email or social media platforms, and are characterized by emails or messages via social media, whereby criminals will try to gain access to personal information such as credit card details and a variety of login credentials. The reason that people fall for this scam is that the correspondence from the scammer is manipulated to look as though it is coming from a reputable organization or person. This scam is also a way for data-stealing malware to be spread, by convincing victims to click on links that will take them to a fake website whereby you might fill in sensitive information that they can then use to their advantage. Phishing scams are known for the convincing language that they use to convince the victim that their bank account is under threat and they need to enter their private invitation now to prevent identity theft or losing money. Ironically, their intention is just the opposite.
Overpayment scam
If you place an advert on an online retail platform, you could be a victim of this scam. An interested 'buyer' will contact you, looking to purchase the product that you have advertised. The money will be sent via wire transfer, however, it will be more than the agreed-upon amount. The scammer will inform you of this and suggest wiring the difference back before it clears in your account. Upon doing this it becomes evident that the wire was fraudulent. To avoid becoming a victim of this scam, only refund money once it has reflected in your account.
Fake retailer websites
These fake websites duplicate popular retailers and entice consumers with great deals. However, after making a purchase, the customer either never receives the purchased item or the item is discovered to be fake upon delivery. Scam online stores are often hard to differentiate from legitimate ones, therefore it is important to be vigilant and do your research before making purchases online.
Nigerian letter scam
This infamous scam has been running for many years. It involves an emotional plea from a wealthy Nigerian citizen who needs help accessing money from a bank that always happens to be located overseas. The email promises to share some of the money. Many people have fallen for these scams which are often accompanied by paperwork that appears authentic.
Employment scam
These scams target those who are desperate for employment. Victims are lured in by being made to believe that they have been offered a job or are on the shortlist. To secure the job, they are required to spend money on equipment and training that they will need for the supposed 'job'. Statistics show that this scam is very successful in terms of victim participation. 81% of those who reported employment scams said that they responded to the scam and 25% were scammed into parting with their money.
Tech support scam
This scam plays on consumers' fears that their computer might be infected with a virus. The warning takes the form of an advert, email, or pop-up that is hard to ignore and uses urgent wording such as 'act fast!' to convince people that their device might be compromised. Worried users that choose to engage with these warnings are put through to a fake 'professional' who will ask the victim to send money to fix their 'infected' device. These scams have lower engagement rates than employment scams, however, 32% are likely to hand over money to this scam.
Extortion scam
This is perhaps the most sinister scam online. The scammer obtains personal information from the victim through social media or can also threaten to expose information that they might not even have. The victim is threatened to make a payment, otherwise, personal information or pictures might be revealed. Sometimes threats to hurt the victim's family are also made.
How to detect an online scam
Verify the website address - Phishing sites use web addresses that closely imitate reputable sites. This helps to lure unsuspecting victims.
Verify the company, product, and person - doing research beforehand by looking at reviews of the company that has reached out to you or typing in a similar situation on your preferred search engine can show if other people may have been scammed.
Always be on your guard - Remain skeptical of people contacting you out of the blue, no matter whom they claim to be. Be vigilant and only open links and emails from reliable sources.
Install protective software - ensure that your computer has the latest anti-virus and firewall software installed. Ensure that these software programs are always up to date.
Never pay in advance - Certain scams involve paying upfront to win a prize or even secure a job. 
Always choose a secure payment method - credit cards come with a variety of safety features, unlike MoneyGram or Western Union where it is unlikely you will get your money back.
Sign up with the Federal Trade Commission - signing up at ftc.gov/complaint will give you updates on the latest scams in circulation and what to do if you have fallen victim to one
Conclusion
Online scams are a scary but very real part of modern-day life. They take a variety of forms, as shown in this article, and often prey on vulnerable and desperate members of society. To avoid being a victim of these scams, it is critical that research is done beforehand and all online dealings are approached with skepticism and vigilance. The internet can be a great place of discovery and learning, but caution must be exercised at all times.